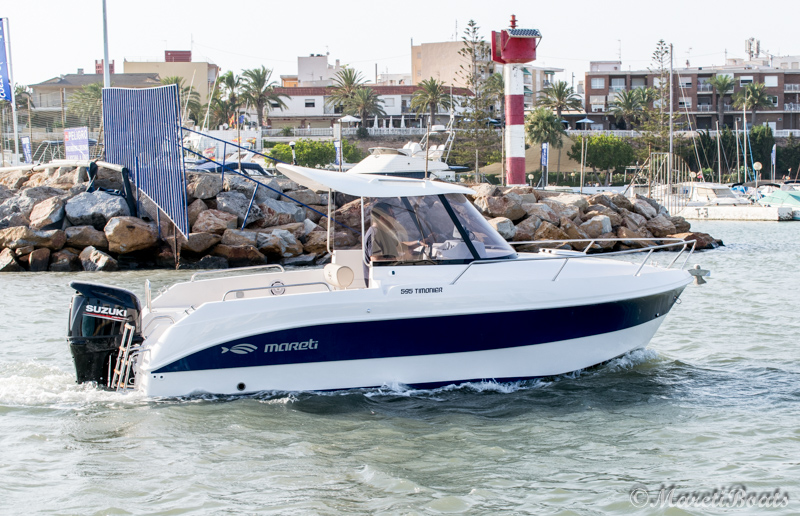 This boat is a model with a wheelhouse that has an extraordinary bathtub with capacity for 6 people and fully self-emptying. Its cockpit is made up of two large solid wood seats to port and starboard that fold down, giving the option of having more space to be able to get closer to the side when dealing with fish collection, ropes, fenders.
The wheelhouse is diaphanous and bright and is molded respecting the classic system, in order to lower the center of gravity and achieve greater stability.
The 595 Timonier is the perfect companion for the fisherman. It is a boat that convinces with its high quality finish and its extensive standard equipment.
Packs MARETI 2021 modelo 595 Timonier + motor fueraborda Suzuki o Tohatsu:

595 Timonier + Suzuki DF 90: 34.090€ / Tohatsu MFS 90: 33.485€

595 Timonier + Suzuki DF 100: 34.680€ / Tohatsu MFS 100: 33.820€

595 Timonier + Suzuki DF 115: 35.720€ / Tohatsu MFS 115: 34.910€

595 Timonier + Suzuki DF 115 (electrónico): 37.625€

595 Timonier + Suzuki DF 140: 37.270€

595 Timonier + Suzuki DF 140 (electrónico): 39.175€

595 Timonier + Suzuki DF 150: 38.260€

595 Timonier + Suzuki DF 150 (electrónico): 40.240€

VAT INCLUDED
*Includes transportation to central (Murcia) + complete engine assembly + battery cutoff
Self-draining cockpit
Stainless steel bow railing
Stainless steel stern side rails
Bathing ladder
3 cleats
3 mooring
Complete wheelhouse open at the stern
Steering wheel
Teleflex mechanical steering system
DIAMOND exterior upholstery
Complete wheelhouse interior upholstery
LED cabin interior lighting
Openable bow hatch
Four stools for stowage
Reclining wooden cockpit side benches
Protective side profile
Anchor well with drainpipe
105L stainless steel fuel tank with complete installation and level indicator
Shower with 100L tank
LED exterior wheelhouse lights for cockpit lighting
Complete cabin closure
Wheelhouse floor self-draining pump
Battery disconnector
Telescopic stainless steel awning
Hull or strip of the hull in color
Full color cover
Wheelhouse roof in color
Respaldo en asiento piloto
Tilting passenger seat
Acrylic wheelhouse closure
Mooring canvas for side windows and windshield
Complete camper in cockpit
Deckmarine synthetic teak flooring
FUSION RA70 Radio/Usb/Bluetooth Kit + 2 speakers
FUSION RA70 Radio/Usb/Bluetooth Kit + 4 speakers
Hydraulic steering
Electric windlass
Double battery
Epoxy primer + antifouling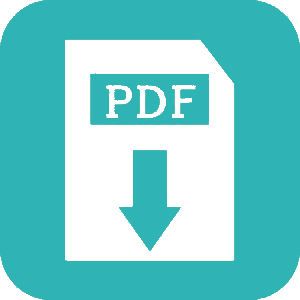 From 17.350€ + iva
(€ 20.993.50 including tax)
* Price boat alone, without engine. Price sold to the public according to the current rate. Does not include transportation from manufacturing.