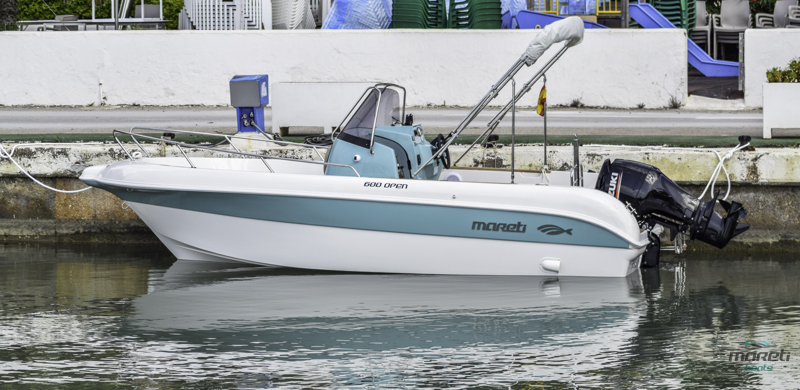 It is an open boat with a wide central console with passage on both sides and that offers us a small cabin inside it, in which we can store a number of objects and even install an optional bunk or a chemical or fixed toilet.
We will enjoy a lot of free space from bow to stern and next to the great height of the freeboard we will always feel safe on board.
It is an ideal boat for the family and at the same time adapted for any type of fishing or water sports. You will enjoy water skiing thanks to its standard stainless steel mast.
High equipment included as standard: solarium, table, stainless steel fuel tank, led navigation lights, stainless steel ski pole, etc …
An ideal boat for powers between 90hp and 140hp depending on the use or in which situations we want to use it.
Its stability while standing still is extraordinary and sailing its powerful hull will open the waves with great ease.
Available in full or partial hull version.
MARETI 2021 packs model 600 Open + Suzuki or Tohatsu outboard motor:

600 Open + Suzuki DF 70 HP: 27.315€ / Tohatsu MFS 75 HP: 27.545€

600 Open + Suzuki DF 80 HP: 27.950€

600 Open + Suzuki DF 90 HP: 28.465€ / Tohatsu MFS 90 HP: 27.860€

600 Open + Suzuki DF 100 HP: 29.055€ / Tohatsu MFS 100 HP: 28.195€

600 Open + Suzuki DF 115 HP: 29.290€ / Tohatsu MFS 115 HP: 29.285€

600 Open + Suzuki DF 115 HP (electrónico): 31.999€

600 Open + Suzuki DF 140 HP: 31.640€

600 Open + Suzuki DF 140 HP (electrónico): 33.485€

600 Open + Suzuki DF 150 HP: 32.635€

600 Open + Suzuki DF 150 HP (electrónico): 34.615€

VAT INCLUDED

* Includes all standard equipment + transport to central (Murcia) + complete motor assembly + battery with disconnector
Self-draining cockpit
Stainless steel bow railing
Gifts in natural teak wood
Bathing ladder with wooden steps and grab handle
3 cleats
3 mooring
Central console with windscreen and side handrails in stainless steel
Interior cockpit console with light
Sliding console door with key
Steering wheel
Teleflex steering system
DIAMOND Upholstery
DIAMOND Solarium
Bench-type seat aft
Seat with chest and pilot drain
Protective side profile
Anchor well with drainpipe
Bow table with adjustable telescopic foot
105L stainless steel fuel tank with complete installation
Ski pole in stainless steel
LED navigation lights with switch panel
Self-emptying pump
Manual Pump
Battery disconnector
Stainless steel bimini awning
Aluminum bimini awning
Hull or strip of the hull in color
Full color cover
Colored console
Floor in synthetic teka Deckmarine
Acrylic anchoring canvas
FUSION RA70 Radio/Usb/bluetooth kit + 2 speakers
FUSION RA70 Radio/Usb/bluetooth kit + 2 speakers
Shower with 50L deposit
Hydraulic steering
Electric windlass
Individual and adjustable pilot and copilot seat
Double battery
Epoxy primer + antifouling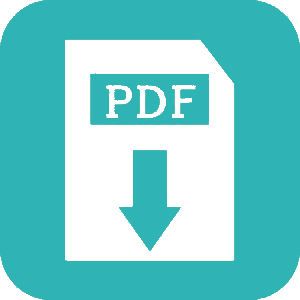 From € 13,000 + VAT
(€ 15,730.00 tax included)
* Price boat alone, without engine. Price sold to the public according to the current rate. Does not include transportation from manufacturing.