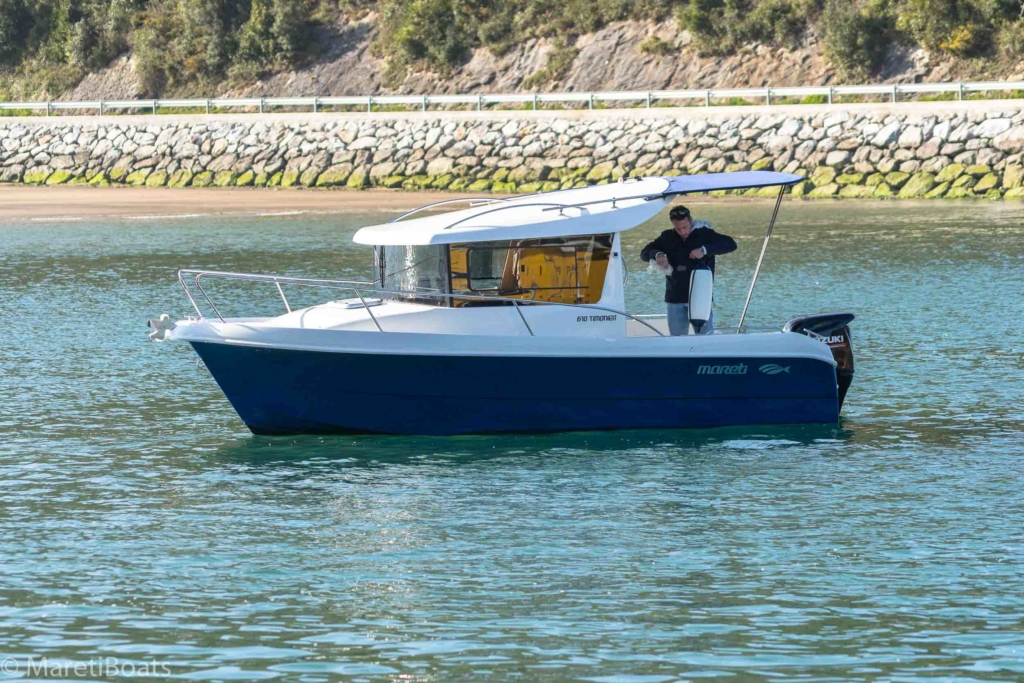 This boat is a model with a wheelhouse with capacity for 6 people and fully self-emptying. It has a folding port polyester seat, ideal if you want to have more space, leaving the bathtub completely open and clean for fish collection work, ropes, fenders.
Wheelhouse with sliding closing door. Pilot cabinet with padded seat with backrest and adjustable. An extraordinary finish and equipment with an unbeatable price-quality ratio in the current market, with a large bathtub for its real width of 2.50m in 6 meters in length, thus offering fantastic stability. This boat covers all the parameters as it is used for fishing, walking and coastal tourism with family or friends.
A boat with powerful navigation and fantastic standing stability
Available in full or partial hull version.
MARETI 2021 packs model 610 Timonier + Suzuki or Tohatsu outboard motor:

610 Timonier + Suzuki DF 90 HP: 39.715€ / Tohatsu MFS 90 HP: 38.150€

610 Timonier + Suzuki DF 100 HP: 40.310€ / Tohatsu MFS 100 HP: 38.350€

610 Timonier + Suzuki DF 115 HP: 41.350€ / Tohatsu MFS 115 HP: 39.450€

610 Timonier + Suzuki DF 115 HP (electrónico): 43.250€

610 Timonier + Suzuki DF 140 HP: 42.895€

610 Timonier + Suzuki DF 140 HP (electrónico): 44.800€

610 Timonier + Suzuki DF 150 HP: 43.885€

610 Timonier + Suzuki DF 150 HP (electrónico): 45.865€

VAT INCLUDED


*Includes all standard equipment + transport to central (Murcia) + full engine mounting + battery with disconnector
Self-draining cockpit
Stainless steel bow railing
Stainless steel stern side rails
Bathing ladder
4 cleats
3 mooring
Wheelhouse complete with closing aluminum sliding doors
Steering wheel
Teleflex mechanical steering system
Complete exterior upholstery DIAMOND
Complete cabin interior upholstery
LED interior cabin lighting
Openable bow hatch
6 stowage locks
2 side benches in cockpit
Protective side profile
Anchor well with drainpipe
130L stainless steel fuel tank
LED navigation lights with switch panel
LED exterior wheelhouse lights for cockpit lighting
Complete cabin closure
Solid wood table inside cabin
Carpet in cabin interior
Adjustable pilot chair
Electric windscreen wiper
Sliding side windows
interior curtains
Sink with 50L water tank
Self-emptying pump
Manual Pump
Battery disconnector
Telescopic stainless steel awning
Hull or strip of the hull in color
Full color cover
Color wheelhouse roof
Full bath camper
Acrylic canvas wheelhouse closure
Mooring canvas for side windows and windshield
Shower with 50L tank
Deckmarine synthetic teak flooring
FUSION RA70 Radio/Usb/Bluetooth Kit + 2 speakers
FUSION RA70 Radio/Usb/Bluetooth Kit + 4 speakers
Hydraulic steering
Electric windlass
Double battery
Epoxy primer + antifouling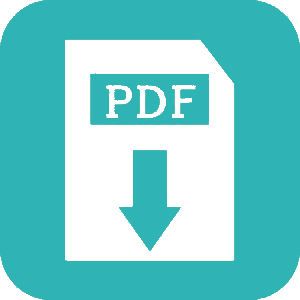 From € 22,000 + VAT
(€ 26,620.00 tax included)
* Price boat alone, without engine. Price sold to the public according to the current rate. Does not include transportation from manufacturing.